Eastern Northeast Cultural and Tribal Tour
View Details
Situated in north eastern region of Arunachal Pradesh, Anjaw is a beautiful place with serene river banks and riveting landscapes. Anjaw district consists of seven administrative units including Hawai, Kibithoo, Manchal, Walong, Chaglogam, Goiliang and Hayuliang. All these places are blessed with extraordinary scenic beauty, which makes Anjaw an exclusive destination for tourists all over the world.

Being located the an altitude of 1,296 meters from sea level and sharing its border with China, Anjaw is rich in rare species of wildlife and flora and fauna. In Anjaw, Tezu is the place one should never miss. Spouting water streams, wavy hills and Rock-strewn Mountains make Tezu a unique destination. The local Mishmi tribe and their culture, cloths and traditions opens up a complete different world to explore and experience.


Places to visit in Anjaw
Hayuliang
is another main attractions of Anjaw famous for beautiful view at the union of Lohit and Dalai River. Just 100 kilometers away from Tezu, Hayiliang is a favourite destination for trekking, hiking and camping in the midst of the nature.
On left side of the Lohit River,
Hawai
- one of the most visited attractions of Anjaw is situated. Hawai is the headquater of the Anjaw district.
Kibithu
is another pristine village located in the LAC of India 27 KM South from District head quarters of Hawai. It is situated in the last road that leads to in the extreme North-eastern part of India.
Anothe major attraction of Anjaw is
Anjaw Bridge
-a 50 meter long cable suspension brigde, made over Lohit River is spectacular.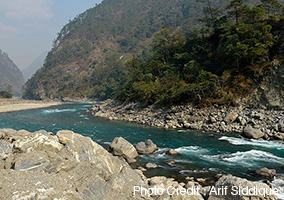 Anjaw
Hawai
Hayuliang
Top tourist places in anjaw
Kibithoo
Tezu
Hawai
Hayuliang
Dong
Walong
Chaglogam
Major Festival in Anjaw
Siang River Festival
is one of the most famous festivals of Arunachal Pradesh. This festival is celebrated in the month of December for the communal accord. Previously Tezu and Pasighat used to host the festival and was named Brahmaputra Darshan festival but later it became Sinag River Festival organized by Tuting, Yingkiong and Pasighat. Unlike any other festival, Sinag River festival slots in adventure, learning and entertainment together. Interesting activities like traditional boat race, various games if Mishmis, elephant race, river rafting, customary food and dance and other ethnic shows can be seen and enjoyed here. When planning to visit Anjaw, it is advisable to book holiday to Anjaw during festival season. In fact, festivals are the best way to get a glimpse of soul of any place and its culture.
Planning your holiday to Anjaw, Arunachal Pradesh
Call us at + 91 - 73 - 990 - 54196

SEND A QUERY
Indians require special inner line permits to visit Anjaw while foreign tourists intending to visit Arunachal Pradesh require restricted area permit. We can help you to collect Inner line permit and organsize Anjaw tour.