Tura Travel Guide, Explore the hilly terrains of Meghalaya
Tura is an amazing town located in the West Garo hill region of Meghalaya. The Tura valley is located in the foothills of the Tura Hills. This wonderful place is the cultural centre of the Garo tribes. It is named after the Goddess Duram-Imbama.
Tura is a beautiful place to unwind and have a stress free vacation with family and friends. The picturesque view, the lovely hilly terrain, the fresh air will make you feel rejuvenated. You can also get an opportunity to see lovely wildlife and different types of birds here in Tura. You can also enjoy their traditional Garo dance that is Wangala, especially during the 100 drums festival. It is also a superb place to celebrate Christmas. Being a predominantly Christian region the Christmas spirit is at a real high. Tourists can also enjoy activities like trekking, angling, fishing etc in Tura.
Top Tourist attractions in Tura, Meghalaya
Balpakram National Park
Nokrek National Park
Tura Peak
Siju Bird Sanctuary
Siju Caves
Pelga falls
Naphak Lake
Rongbang Dar waterfall

If you are looking for a vacation which will be filled with tranquillity and happiness the Tura in Meghalaya is the best place to be. Its serene surrounding will provide the much-required peace of mind.
Best time to visit Tura is from December to February when the weather is pleasant and the festive spirit is in the air.
Balpakram National Park
Siju Caves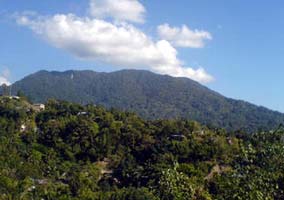 Tura Peak
Start planning your tailor-made holiday to Tura
Call us at + 91 - 73 - 990 - 54196

SEND A QUERY