The Balpakram National Park is in South Garo hills district. It has animals like wild cow, elephant, wild boar, tiger etc. Exotic herbs and plants are also found in this national park.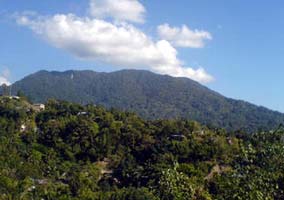 The Tura peak is on the east of Tura town. It is 872 meters above sea level. There is a reserve forest, tourist bungalow, Cinchona plantation and an observatory. It also an ideal place for trekking.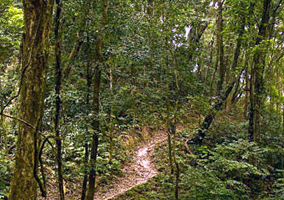 Nokrek National Park is located close to the Tura peak. Here you can find the red panda, Asian elephant, marbled cat, pig-tailed macaque etc. This place is close to National Citrus Gene Sanctuary-cum-Biosphere which has rare varieties of trees and animals.
The Siju caves are on the banks of the river Simsang. It is the third longest cave in India. Close to this cave is the Siju Bird Sanctuary where you can see rare birds. Here one can see the migratory Siberian duck.
The Rongbang Dare Waterfall is another of the thrilling waterfalls in Meghalaya. It is located in Rombagre, on the Tura-Williamnagar State Highway in the East Garo Hills of Meghalaya.
The Pelga falls is a thriling waterfall located at a distance of 7 km from Tura. One can also witness the falls from the bottom and experience the sprinkly of water. This is a popular picnic spot famous for angling.
For bird watching and fishing pay a visit to the Naphak lake. It is at a distance of 112 km from Tura.