Top things to do and activities in Shillong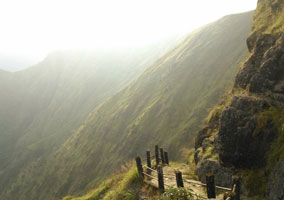 Enjoy trekking at Laitlum canyon(45 minutes from Shillong city) witness majestic beauty of nature.
Spot bird's eye view of the Shillong city and enjoy the refreshing atmosphere from Shillong peak.
Visit Don Bosco Center for Indigenous Cultures and witness the rich cultural heritage.
Visit Ward's lake and spent some time relaxing, boating or watching the beautiful swans.
If you like adventure go for waterfall rappelling at majestic three tire Elephant falls.
Amaze yourself with a visit to Wankhar Entomology Museum and witness different species of butterflies, beetles, moths, spiders of various shapes sizes and colors.
Enjoy water sports and boating at Umiam Lake(Borapani lake).
Golfing at Shillong golf course.
Go for a trip to the cleanest village in Asia, Mawlynnong.
For all shopping lover never miss the chance of shopping at police bazaar and buy some souvenirs and bamboo utensil and gift items.
If you love mystic stories and calm weather go for a trek in the Mawphlang sacred forest located 25km away from Shillong city.
Enjoy some special dishes like Chicken/Pork/Prawns Sizzler, soups and garlic bread at Jiva Sizzler.