Cherrapunji is a beautiful hill station situated in Meghalaya, blessed with numerous waterfalls, caves and hilly terrain, a heaven for nature and adventure lovers. Read to know more about the best season to visit Cherrapunji.
Summer
Summer season in Cherrapunji knock in the starting of May and last till the end of July. The season is characterised by frequent showers. Cherrapunji 's weather is very pleasant during summer and it is covered with fog most of the time. Maximum temperature during summer does not exceed 20 degree.
Monsoons
During Monsoon, misty hills of Cherrapunji receive shower on and off. It is essential to carry raincoats, umbrella and light woollen to feel comfortable during monsoon.
Winter
Winter season is characterized by cold night and sunny day. Sun shine at its fullest during the day. Roads are clear and waterfalls ran dry during winter. Rains come slightly but it is very less. Winter start in the month of November and last till February. It is advisable to carry heavy woollen clothes during winters.
Nohkalikai Waterfalls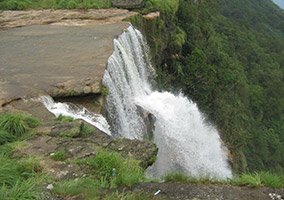 Dain Thlen falls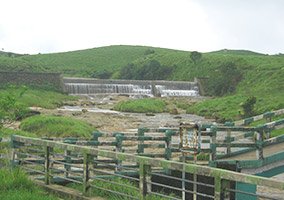 Eco Park