Tura is a scenic hilly town in located in the Garo Hills (Meghalaya). It is famous for the 3rd longest cave system in India. It is located behind the Tura hills. The climate of Tura is very pleasant around the year. Read to know about best season to visit Tura. You can also read our Tura Travel Guide here.
Summer
Summer temperature is warm and humid in Tura and the maximum temperature reaches up to 32 degrees Celsius. Due to unpredicted Monsoon season, it is not advisable to visit hill station Tura during summer.
Monsoons
Monsoon is from June to September. The region experiences heavy rainfall during these months. Generally, the monsoon is not a preferable season to visit Tura due to flood in the Siju cave and nearby National Park.
Winter
Winter season is between December and February and is cool. Best time to visit Tura in during winter. Famous Siju cave and nearby wildlife sanctuaries are open in winter.
Balpakram National Park
Siju Caves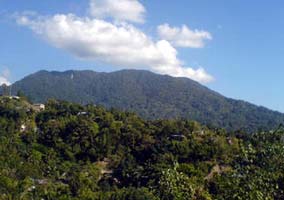 Tura Peak
Start planning your tailor-made holiday to Tura
Call us at + 91 - 73 - 990 - 54196

SEND A QUERY