Tawang is the home of Monpa tribes situated in Arunachal Pradesh a tributary of India. It is a complete treat for all the mountain lovers. This town is a perfect mix of culture, adventure and nature. Read to know more about what to do and places to visit in and around Tawang.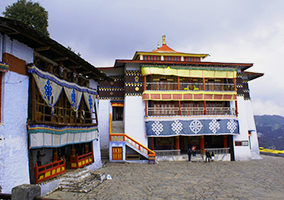 Tawang Monastery, regarded as the largest monastery in Asia established by monk Merak Lama in 1680. This magnificent Tibetan monastery is the major tourist attraction in Tawang.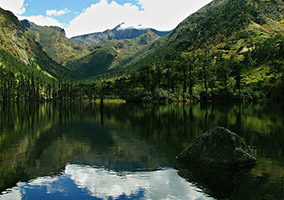 Madhuri Lake (Shonga-tser Lake) is a remarkable point of attraction. It is formed as a result of an earthquake. This is a breathtaking picturesque lake located on the way to Bumla pass from Tawang.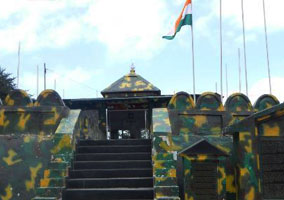 Jaswant Garh is another must visit place in Tawang built in the memory of brave soldier Jaswant Singh Rawat. Every Indian should feel proud of him and pay a visit to this place to honour our brave national hero.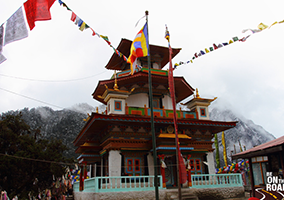 Taktsang Gompa or tiger nest monastery is a beautiful monastery located on a small hillock near Sangetsar Lake in the Indochina border. You can have a spectacular view of surrounding areas from this gompa.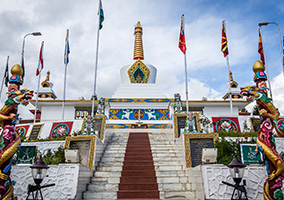 Tawang war memorial is a beautiful 40-foot high war memorial designed in Tibetan architecture style in the memory of Indian soldiers who lost their lives in 1962 Sino-Indian war. It is another remarkable landmark of Tawang.
Nurang waterfalls(Jang Waterfalls) is a stunningly beautiful waterfall located around 40 km from Tawang township. The crystal clear water of the fall, falls down from a height of 100m makes it another amazing tourist point in Tawang.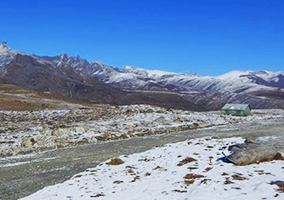 Bumla Pass is a prominent tourist attraction located at the Indo-China border 40km away from Tawang township. Most of the time Bumla Pass is covered with snow. A scenic road leads to Bumla pass on the way you can spot several lakes.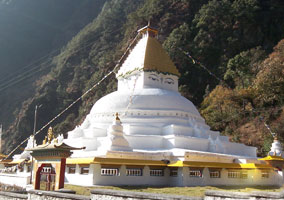 Gorsam Chorten is an oldest and largest stupa in eastern India located on the way to Zemithang at a distance of 90km from Tawang. It is a religious landmark worshipped by Monopa tribe of Arunachal Pradesh.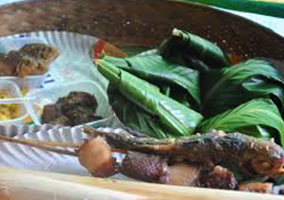 Food is an important part of a trip. You would definitely enjoy ethic Arunachali food at 'The Dragon'. One must try dish here is "Thukpa".