Witness majestic sunset and refresh your mind and soul with a river cruising trip in the mighty Brahmaputra river.Click here to book an evening river cruise in Guwahati.
Peacock Island is a scenic beautiful island located in the heart of the city. Hire a machine boat and go for a boat ride to the smallest river island and visit the age-old Umananda temple situated here.
Close to bustling city Guwahati Deepor Beel is a paradise for bird lovers. It is a top attraction in Guwahati city to enjoy a splendid evening amidst nature by watching migratory birds at Deepor Beel.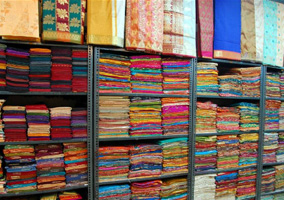 For a shopaholic, one must visit place for your bucket list should be Fancy Bazar, a big whole seller and local garment market. Where you find everything from artificial garments to bamboo made gift item and showpieces for your loved one.
If you are in Assam, don't you want to buy some authentic Assam tea. You can shop for best quality Assam tea at Hathikuli Tea Estate shop or Infinity Tea located in the Christian Basti area in the heart of the Guwahati city.
Kids always love animals. Take your kids to the wonderful Guwahati zoo located in a small hillock and spent a rejoicing day amidst nature by watching vivid wild animals and birds like Pelican, Swan, Parrot, Chimpanzee, Golden Monkey etc.
Science museum Guwahati is another rejoicing place for family and kids. It houses various science models, an aquarium, a prehistoric theme park and a Butterfly park. It is full of various activities and science experiments for kids.
Basistha Ashram or Basistha temple is an ancient Shiva temple located at the base of a small hill. This temple has a picture frame surrounding with a stem flowing near it. According to legend, this temple was founded by the great saint Basistha.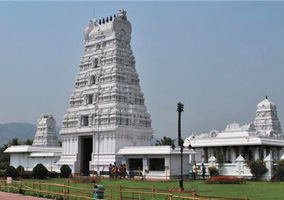 Balaji temple in an attractive and pristine beautiful temple constructed using white marble. Surrounded by several small temples it is a worth visiting place in the evening.